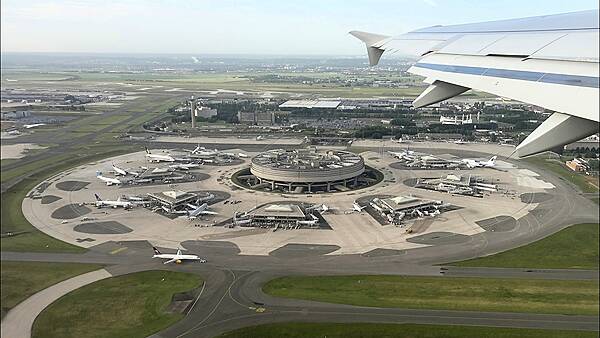 Ray Managh
A 14-year-old schoolgirl, travelling unaccompanied on an Air France/KLM flight to Johannesburg, South Africa, was burned by a candle fire when flight staff invited her to join them at a Christmas party at Charles De Gaulle airport, a court heard today.
Judge John O'Connor was told in the Circuit Civil Court that Delane De Abreu was being looked after by Air France and KLM Royal Dutch Airlines staff during the flight and had been invited to join them at the Christmas Eve party in an airport lounge in Paris.
Barrister Frank Martin, who appeared with Cavan solicitors Keaney Nevin for Delane and her mother, Vivienne De Abreu, said she had been booked to travel unaccompanied and had been invited to the Christmas 2018 party by airline staff.
Mr Martin said food was being served when a napkin caught fire from a candle on the table and Delane's index, middle and ring fingers of her left hand had been burned.
Delane had received immediate first aid treatment at the airport and had a short time later been treated by a doctor on arrival in South Africa.
Settlement offer
"Delane was treated with ointment by the doctor in South Africa and later attended her family GP when she returned to Ireland," Mr Martin said.
He said medical reports revealed that she had suffered superficial skin burns to her three fingers which had healed well. For some time after her injuries she had suffered from brittle nails and sensitive skin.
Delane sued Air France and KLM Royal Dutch Airlines through her mother Vivienne, a legal assistant, formerly of Drumheel, Ballinagh, Co Cavan, and now of Ruanbeg Avenue, Ruanbeg Manor, Kildare Town.
Mr Martin told the court that the defendants had made a settlement offer of €20,000 to Delane, who will be 17 in October, and he was recommending that it be accepted.
Judge O'Connor, who heard that numerous airline staff had attended the pre-Christmas party to which Delane had been invited, said the settlement was a very good one and approved of the money being paid into court for Delane.